HRA Topic for 2020/21
Careers in academia? Social background and equal opportunity in academia
Review and looking ahead by Linda Jauch, Franziska Nitsche, and Saskia Pfeiffer
18 December 2020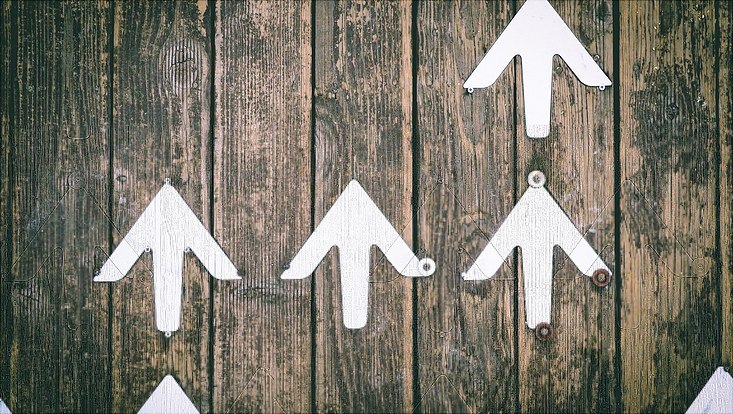 Photo: unsplash
Asking this question and addressing this highly relevant issue, we started with our first topic of the year in February 2020. Together with the Hamburg Conference of Equal Opportunity and Gender Equality Officers in Higher Education (LaKoG), the plan was that the Hamburg Research Academy would spend a year discussing equal opportunity in academia in a wide variety of workshops, conferences, and experience sessions, as well as many smaller event formats. But since the pandemic has thrown our plans off course and even exacerbated the problems of equal opportunity, we decided to develop new formats and extend the topic of the year into Summer Semester 2021.
"Unter den Talaren Akademikerkinder von 1000 Jahren"
According to a study conducted by the German Centre for Higher Education Research and Science, 79 out of 100 children of parents with university degrees also begin university studies, whereas only 27 out of 100 children from families without university experience do so. Of those, only 15 go on to earn a bachelor's degree. Between 2001 and 2010, for example, 38% of all newly appointed professors in the German state of North Rhine-Westphalia came from the highest social class and only 10% from the lowest.
In line with the motto "Unter den Talaren Akademikerkinder von 1000 Jahren" ("Under those robes—1,000 years of academic dynasties"), we launched the topic of the year to draw attention to existing discrepancies and to discuss reasons and solutions together. We are delighted to announce that our new patron is Katharina Fegebank, second mayor and senator for science, research, and equaities of the Free and Hanseatic City of Hamburg, thus underscoring the political dimension of the topic. "It is in everyone's interest that each individual can develop their full potential," said Senator Fegebank in her welcoming address.

Brilliant Start to the Year with the HRA Salon
On 20 February 2020, we kicked off the year with the HRA Salon Macht & Eliten (power and elites), the third part of our discussion series on power and academia. The public's interest in the event exceeded our expectations. The pub was full and the atmosphere extremely conducive to discussion. Our guests were also actively involved in the discussion from the outset. They included Dr. Reyhan Şahin aka Lady Bitch Ray (language, Islam, gender, and racism researcher; rapper, journalist; and book author), Dr. Annette Julius (secretary general of the German Academic Scholarship Foundation), Dr. Ann-Kristin Kolwes (project coordinator for the First Generation Doctorate Mentoring+ program at the University of Cologne), and Professor Michael Gille (head of the Graduate Centre at HAW Hamburg). Reyan Şahin vividly described how the feeling of not belonging was a normal permanent state for her, and Ann-Kristin Kolwes highlighted the structural problems of the system of academia: "It is instilled in you that you have only to perform well to become a professor; but that's not the case, because you also face discrimination and disadvantages. And as long as the system does not deal with this, nothing will change." Anette Julius emphasized the need for multipliers and selection committees that are well informed about these issues.
Topic of the year and the pandemic
We intended to explore all of these important points in greater depth over the course of the year: testimonials of individuals, the systemic problems in academia, and above all possible solutions to solve the problems. The idea was to focus on a range of target groups, to sensitize them to the issues, to get them interested in the topic, and most importantly to encourage a transfer of ideas from research to practical implementation. But why did all of these ideas and plans remain in the subjunctive after the launch? The pandemic came and nothing was the same anymore. Our events were planned to take place in person—from an empowerment workshop for doctoral and early career researchers and formats for supervisors to exchange ideas and experiences with colleagues to 2 conferences in the fall that were intended to address the topic. But we made new plans, got inventive, and implemented what was possible on a smaller scale:
Workshop Herkunft macht Karriere(n) – Wissenschaftler*innen der ersten Generation: This extremely popular event was held online for the first time. It focused on resources from our family of origin, our skills profile, images we have of ourself and how we appear to others, and developing networks.
Diversity Conference: This event with a focus on social background in higher education and science was also moved to a virtual platform.
interview series: Interviews with doctoral researchers and doctoral graduates who were the first generation to attend university were continued and published online.
Worrying findings
Global developments quickly made it clear that the pandemic would not only be a touchstone for health systems, but that it would also exacerbate social and societal inequalities. The year of the pandemic has only increased the need to discuss equal opportunity in academia. School-age students have had to and still are having to learn from home in many places—and the respective technical equipment and support they get depends on their home environment. Suddenly "the difference is no longer that you weren't a member of the tennis club or didn't (...) learn how to ski," as Prof. Dr. Segler-Meßner puts it in a report, but instead the difference is the lack of Internet access, the non-existent laptop, or not having enough support from those around you. And the (necessary) reduction of face-to-face teaching and social distancing has, of course, also presented significant challenges for many students and doctoral researchers. In addition, those who have children at home to take care of have additional stress and anxiety. As a result, the questions we began discussing so enthusiastically at that delightful salon evening in February now seem even more pressing. Will the pandemic push the opportunities on the academic ladder even further away for children from families without university experience? At the end of 2020, a year we won't forget, we too are disappointed and concerned as we see the curtain drawn and all of these questions unanswered.
Looking ahead to 2021: Now more important than ever! Extending the topic with new highlights
For this reason, we have decided to extend the topic of the year into Summer Semester 2021. We will be redesigning and organizing workshops and planning an extraordinary symposium where we can discuss the impact the coronavirus has had on equal opportunity in academia. What can we do as higher education institutions, what can professors do, and what can each and every individual in the academic world do to ensure that there is no "Generation Corona"? How do we ensure that in a few years 79 out of 100 children from families without university experience will also start their university studies and that a large percentage of these children will end up as professors?
Contact
Dr. Linda Jauch
Postdocs and junior professors
Hamburg Research Academy (HRA)
Franziska Nitsche
Equal opportunity advising
Universität Hamburg
Saskia Pfeiffer
Doctoral studies
Hamburg Research Academy (HRA)