Member institutions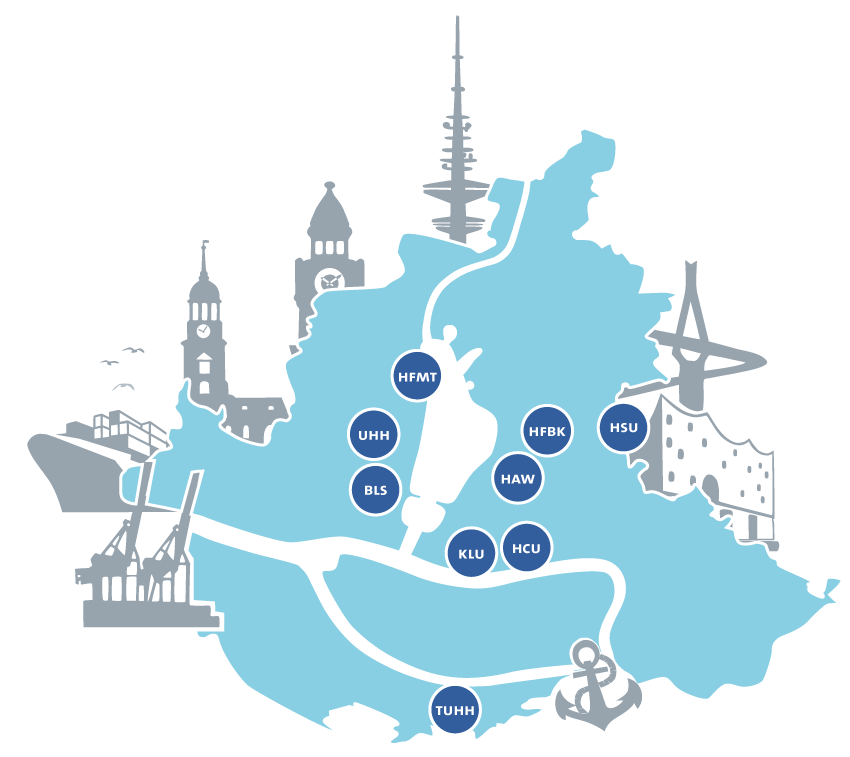 Access to Hamburg Research Academy (HRA) services for higher education institutions and non-university research institutions is determined by membership or associated membership in the HRA. Membership is possible for all higher education institutions in Hamburg that have the right to award doctorates, and for those higher education institutions without said right that supervise doctorates in cooperation with those institutions. If you are an HRA member or associated member (non-university research institution), your users can take advantage of the HRA's services.
Who can use HRA services?
If you are a doctoral researcher, postdoc, junior professor, or a supervisor, you can use Hamburg Research Academy services as long as:
your higher education institution is a member;
your non-university research institution is an associated member;
you are enrolled at one of the member institutions and have been admitted to doctoral studies; or
you are employed or in a comparable position with external funding in one of the member institutions or associated member institutions.
If you are interested in a doctorate, you can use services that are specifically aimed at prospective doctoral researchers.
Please refer to Sections 4–6 of the HRA-Ordnung [PDF] (HRA regulations) for membership and usage rules.