Online talk with Prof. Dr. Stefanie Molthagen-Schnöring on 20 October 2021
"It's about a cultural change."
27 October 2021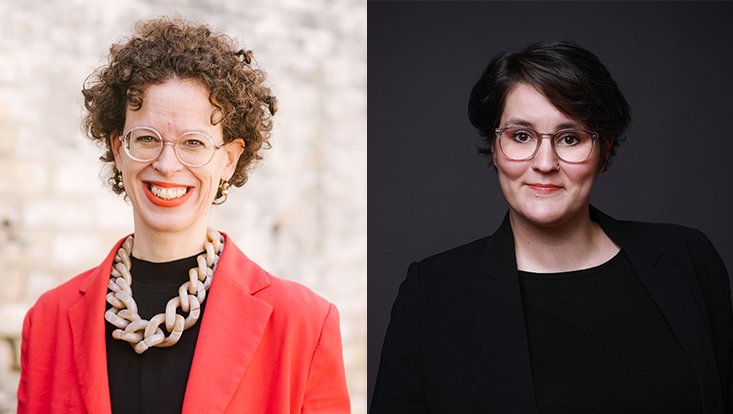 Photo: privat und HRA/Sommer
What exactly is a "science-communication-friendly culture," and how can such a thing be established at a German higher education institution? In an online talk on 20 October 2021, Julia Panzer from the Hamburg Research Academy spoke with Prof. Dr. Stefanie Molthagen-Schnöring, professor for text and media and vice-president for research and transfer at HTW Berlin, about current developments, #FactoryWisskomm, and Molthagen-Schnöring's role as speaker of the working group for reputation and recognition.
As part of its one-hour WissKomm-Talks, the Hamburg Research Academy invites people who work in various areas of science communication. The perspectives from real-life practice provide the early career researchers who attend the talks with inspiration for their own communication work and enable them to gain insights into potential professional fields and discussions on academic policy. In previous talks, science reporter Dagny Lüdemann and deep-sea researcher and communicator Prof. Dr. Antje Boetius were guests.
#FactoryWisskomm
#FactoryWisskomm's objective is to further professionalize and firmly establish science communication in Germany. In this think tank launched by the Federal Ministry of Education and Research in September 2020, 150 experts discussed the future of science communication over a 9-month period. It comprised 6 working groups—on topics such as skills development and science journalism—which drafted comprehensive recommendations for action in June 2021. These included concrete measures for scientific institutions, for example, concerning the areas of staff development, staff recruitment, continuing education, and governance.
The working group on reputation and recognition, which was supervised by Molthagen-Schnöring, asked how institutions can positively influence their researchers' communication activities. In considering how to create incentives that would best support researchers who want to communicate, the working group examined the individual career stages in science from the doctorate onwards, and the key role of graduate institutions became particularly clear: they can generate enthusiasm for the topic early on and impart the necessary tools. Molthagen-Schnöring advises interested researchers to take advantage of continuing education opportunities at their higher education institutions and to find out what they enjoy doing by exploring. The array of possibilities offers something for everyone, from Children's University Lectures to one's own Twitter account.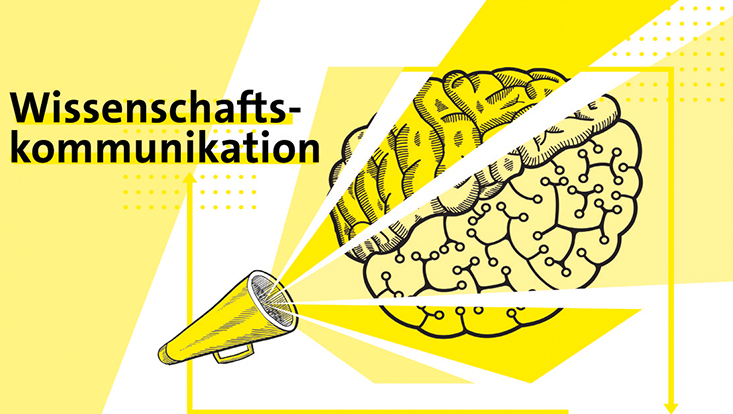 Prof. Dr. Stefanie Molthagen-Schnöring on the findings of #FactoryWisskomm
Science-communication-friendly culture
"Science is socially relevant, so communicating to the public is simply part of it," says Molthagen-Schnöring confidently, emphasizing that interacting with the public should be an integral part of scientific work. However, for Molthagen-Schnöring, the hesitation to do so is not always down to researchers: institutions are often skeptical about communication channels that are not part of long-established practice. Therefore, no less than a cultural change at scientific institutions is required according to Molthagen-Schnöring. In an environment where innovative communication ideas are well received and where communication is seen as a desirable part of a researcher's tasks, spaces with much more freedom for action and experimentation emerge. In Molthagen-Schnöring's opinion, this change could, for example, begin quite concretely in academic search procedures, where science communication should be a criterion and taken seriously by committees. Together with the topic of knowledge exchange, it is already increasingly finding its way into procedures.
Molthagen-Schnöring can well imagine that this exchange will continue in #FactoryWisskomm. It is important to Molthagen-Schnöring that scientific institutions are not only involved but also held accountable.
Good to know
What impact does science communication have on German Research Foundation funding applications? The Hamburg Research Academy is offering an information event on research funding and scientific communication with experts from the German Research Foundation on 20 January 2022.
Research Communication Project
Communicate your research successfully: The Research Communication Project (Projekt Wissenschaftskommunikation or WissKomm for short) from the Hamburg Research Academy aims to enthuse academics in Hamburg for communicating their research work by teaching them practical techniques and establishing a platform for communication between the academic community and society at large.
Stay in the loop
If you would like to stay up to date with the Hamburg Research Academy's latest offers, follow us on Twitter or Facebook and register for our newsletter.
Contact
Hamburg Research Academy
Gorch-Fock-Wall 7
20354 Hamburg