HRA Salon – Power & Academia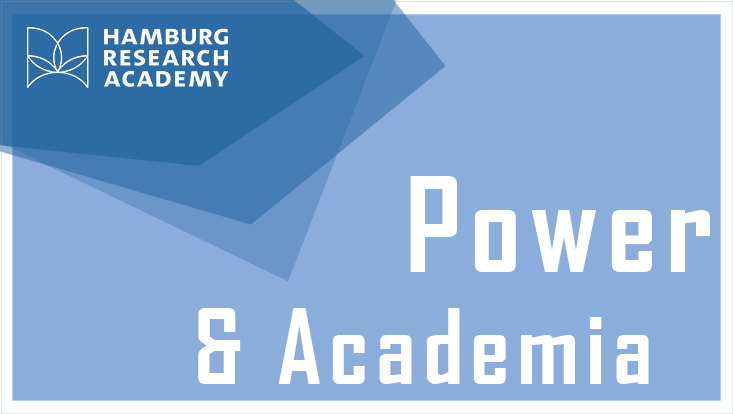 Part 4: Power & Global Orders

In what ways are career paths shaped by global politics and economics? What relevance do origin and nationality have and how powerful are Western epistemologies still to this day? From another perspective: Has academia ever been transnational?
Research projects have become increasingly global – both in terms of content and cooperation. Especially early career researchers are more mobile than ever and most successful research careers require international experience and networks. However, research funding, leadership roles and career opportunities seem to remain bound to traditional power asymmetries.
Whether international mobility is a resource or a barrier for early career researchers is one of the leading questions of this HRA Salon. Mapping a global academic landscape, how far have universities progressed in implementing diversity and inclusiveness – or is academia still "pale, male and stale"?
Guests:
Dr. Başak Bilecen, Assistant Professor of Sociology, University of Groningen
Dr. Muriel Helbig, President of the Technische Hochschule Lübeck, Vice President of the German Academic Exchange Service (DAAD)
Prof. Dr. Cord Jakobeit, Professor of Political Science, and Dean of the Faculty of Business, Economics and Social Sciences, Universität Hamburg
Dr. Valerie Liebs, until 02/2021 scientific coordinator for the program "Knowledge for Tomorrow - Cooperative Research Projects in Sub-Saharan Africa" of the VolkswagenStiftung
Moderation:
Ralf Krauter, Science Reporter
"While international academic mobility has usually been associated with positive aspects, recent studies pinpoint to higher education as a field where social inequalities are produced and reproduced. Although South-South academic mobilities have been increasing, still South to North mobilities is very much the case augmenting already existing macro level inequalities. Nowadays it is not only having a higher education degree or a mobility experience, but also where the degrees are obtained. How can we address such inequalities?"  Dr. Başak Bilecen
"We often argue that academia is international per default, that meaningful research tackling global challenges requires collaboration and the transnational (and interdisciplinary) exchange of ideas. But is "academia without borders" reality or wishful thinking?" Dr. Muriel Helbig

"Career paths of postdocs within the funding scheme "Knowledge for Tomorrow" (VolkswagenFoundation) illustrate how early career researchers are successful within academia both locally and on an international level. Supported by the program via funds and a strong emphasis on (also South-South) networks, mentoring, and capacity building, they build up professional expertise and a confident mindset of being internationally recognized researchers. Ideally, this group acquires positions in academia to actively change existing structures." Dr. Valerie Liebs
Details
Date:
Thursday, 3 June 2021, 5:30-7 pm
Location:
This online event takes place via an online meeting tool. Please register here. We will send the participants access data and information on the software used in advance.
Organizer:
Hamburg Research Academy
Language:
English
Further information:
Open to the public
The HRA Salon series
The HRA Salon series provides a platform for podium guests to discuss pressing matters in academia with the general public. We look forward to new perspectives and controversial discussions! The series adopts the style of a historic salon event and is held in a bar outside the university environment – or online, depending on the Corona situation.
Power & Academia
The series started in 2019 with the topic of Power and Academia. Since then, the focus on three salon evenings has been on the related topics of supervision, research funding, and elites.
19 June 2019
HRA Salon – Macht & Wissenschaft, Teil 1: Macht & Betreuung
Read more
27 November 2019
HRA Salon – Power & Academia, Part 2: Power & Research Funding
Read more
20 February 2020
HRA Salon – Macht & Wissenschaft, Teil 3: Macht & Eliten
Read more