Interview mit Rogier Gerrits
Rogier Gerrits writes his dissertation within the Graduate School Interconfessionality in the Early Modern Period of the Universität Hamburg (UHH). He studies the usage of allegory in both Catholic and Protestant French spiritual literature of the 16th and 17th century.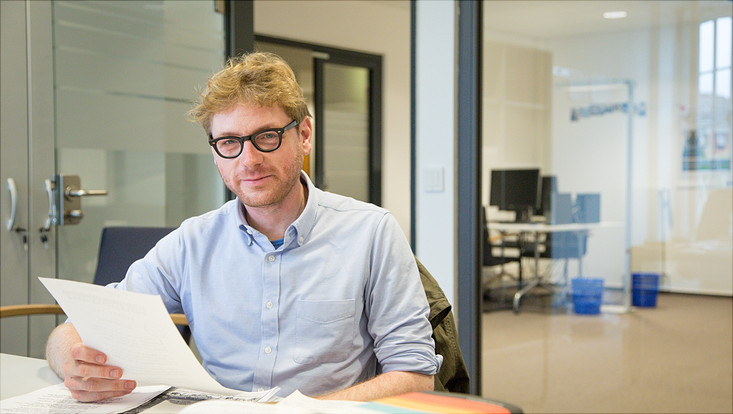 What do you like most about the city of Hamburg?
What I like about the city of Hamburg is that it alternates between its harbor robustness and no-nonsense mentality on one side, and more cozy neighborhoods like the Karolinenviertel on the other, where there is space left for the more creative sides of life as well. Also, Hamburg is an international city that has a number of great cultural establishments, not the least of which is the Elbphilharmonie.
What do you like most about the research location Hamburg?
In analogy to the city's outer appearance, Hamburg offers the possibility to carry through thorough research under the supervision of internationally recognized academics in circumstances that allow room for discussion and inventiveness. For example, the fact that our Graduate School has its own office space, that allows doctoral candidates to exchange ideas, makes for a fertile atmosphere.
What advise would you give interested doctoral candidates?
If you are interested in writing a dissertation in one of the research institutes in Hamburg, I would advise to inform yourself by means of the multiple internet sites about ways to get financial support as well as the different doctoral programs (Graduate School or individual). Also, do not hesitate to contact doctoral candidates or senior academics to ask for their experience and advice.
If you could make a wish: What would be your field of research in 10 years?
Romance studies all the way! As the famous Leo Spitzer once wrote, to study romance philology is the perpetual approaching of that which is distant and the distancing of that which is near. This idea, I think, will remain relevant for the times to come.
---