People You Should Know
Interview with Sonja Gräber-Magocsi, PhD, from the Hamburg Institute for Advanced Study (HIAS)
2 November 2022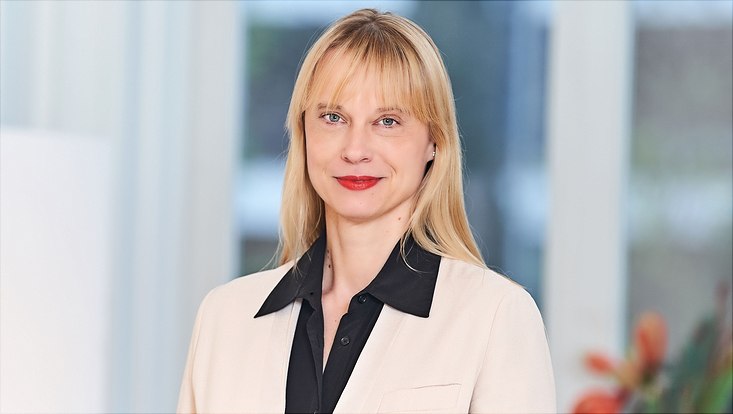 Photo: Claudia Höhne
In our monthly series People You Should Know, we introduce people from Hamburg's academic community who may be helpful contacts. It also gives you the opportunity to learn more about various aspects of research and higher education management. Today we are speaking with Sonja Gräber-Magocsi, PhD, from the Hamburg Institute for Advanced Study (HIAS).
What exactly do you do and why is your work relevant for doctoral and early career researchers?
I am the Deputy Secretary General of HIAS, Hamburg's Institute for Advanced Study, which was founded in 2019. Here, I am primarily responsible for coordinating our academic program and acting as a contact person for the 20 or so fellows we welcome here each year. They come to us from all academic disciplines as well as the arts and from all parts of the world to devote themselves to research projects of their own choosing for up to ten months at a time, completely free of their usual official obligations. Since it is very important to us to create fellow cohorts that are, in many respects, as diverse as possible, we consider ourselves a very attractive place for young scholars and scientists from all disciplines from Germany and abroad.
What made you go into this field / how did you come to take on this position?
After completing my PhD studies in Modern German Literature at Harvard University, I made the decision not to pursue an academic career any further, which is why, after returning to Germany, I turned to science management. I then worked for several years at Universität Hamburg as an assistant to the Vice President for Research and as an assistant to the President, until I was asked by the then UHH President, Prof. Lenzen, if I would like to set up the new Hamburg Institute for Advanced Study, of which Universität Hamburg is a member institution along with eight other universities and academic institutions in Hamburg.
What are the 3 most important pieces of advice for doctoral and early career researchers?
Well, considering my own CV, I would probably give the advice to not feel obligated to stay in academia even after successfully completing a doctoral program, but to remain open to the rest of the job market. My second piece of advice would be to use Institutes for Advanced Study, of which there are more than 150 around the world, as an opportunity to build and expand your professional network and to find out if you can imagine living and working in a certain location. And last but not least, I would especially like to recommend to ECRs based in Hamburg to keep an eye on the HIAS event calendar, where events are announced that are also highly interesting for early-career researchers.
Contact
Sonja Gräber-Magocsi, PhD
Deputy Secretary General
Hamburg Institute for Advanced Study (HIAS)
Julia Kölle
Communications