People You Should Know
Interview with Irene Meyerdierks, head of the Professorial Appointments Unit at Universität Hamburg
11 July 2022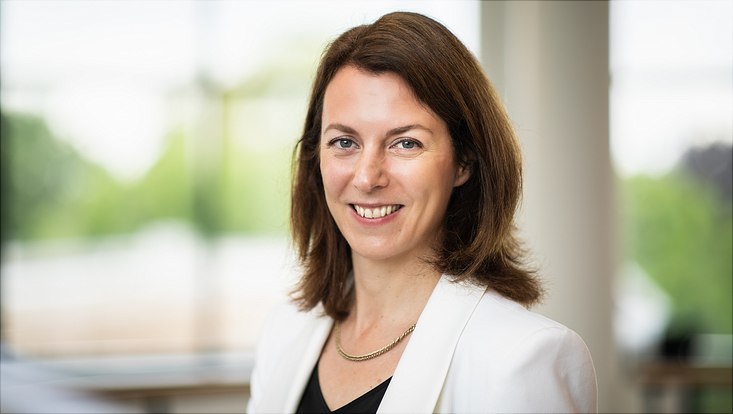 Photo: UHH, Esfandiari
In our monthly series People You Should Know, we introduce people from Hamburg's academic community who may be helpful contacts. It also gives you the opportunity to learn more about various aspects of research and higher education management. Today we are talking to Irene Meyerdierks, head of the Professorial Appointments Unit at Universität Hamburg.
What exactly do you do and why is your work relevant for doctoral and early career researchers?
I head the Professorial Appointments Unit, which oversees professorships from the job advertisement through the academic search procedure all the way to the first day on the job. We also oversee junior professorships and tenured professorships specially targeting early career and upcoming academics. These professorships form a framework for career development within a lifelong position.
What made you go into this field / how did you come to take on this position?
I applied for it. I found the close connection between academia and administration and a varied range of responsibilities with a lot of room for shaping things very exciting!
What are the 3 most important pieces of advice for doctoral and early career researchers?
Use the opportunities that your university and the excellent infrastructure in Hamburg offer. For important questions, for example about research funding or reconciling doctoral work and family obligations, there are contacts who are happy to help. Set priorities—depending on the stage of your career—in consultation with your doctoral supervisor, your department's supervisor, or the office of the dean. The time in which you can develop as an early career researcher is brief and the list of tasks long. Network with other doctoral and early career researchers—also beyond the boundaries of your own subject area. Looking beyond your own field, at other subjects and subject cultures, is always fruitful!
Contact
Dr. Linda Jauch
Postdocs and W1 Professors & Strategic Development
Hamburg Research Academy
Irene Meyerdierks
Unit Head
Professorial Appointments Unit