People You Should Know
Interview with Friederike Eickhoff, project manager "Gate Opening intersektional" at the University of Applied Sciences Hamburg
28 November 2022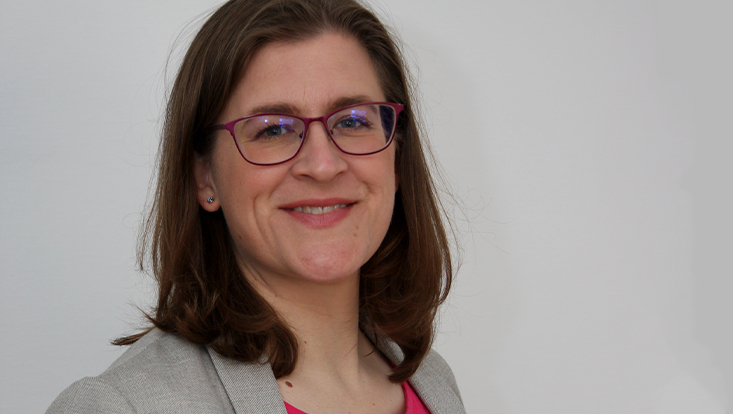 Photo: privat
In our monthly series People You Should Know, we introduce people from Hamburg's academic community who may be helpful contacts. It also gives you the opportunity to learn more about various aspects of research and higher education management. Today we are speaking with Friederike Eickhoff, project manager "Gate Opening intersektional" at the University of Applied Sciences HAW Hamburg.
What exactly do you do and why is your work relevant for doctoral and early career researchers?
I work as a project manager for Gate Opening intersektional at the equality office at the Hamburg University of Applied Sciences. Within the project there are two lines: ScienceSisters is aimed at female students and graduates (incl. trans*, inter*, non-binary) who are interested in doing a doctorate. Lamassu is for female doctoral students, research assistants, other employees and lecturers who want to develop a perspective for a scientific career. Our offers are a counter draft to the so-called "gate keeping" in science. They address the potential obstacles on the way into academia. We offer room for reflection and increase the transparency of development perspectives at universities of applied sciences.
What made you go into this field / how did you come to take on this position?
A few years ago I was involved in the pilot phase of "DynaMent", which is a mentoring program for female doctoral students and postdocs on the campus in Bahrenfeld. From 2016 to 2021 I was responsible for a mentoring program for students and graduates of HAW Hamburg. It focused on diversity aspects and was aimed at easing the transition into the first job after finishing university. At "Gate Opening intersektional" I can combine several aspects: my competencies concerning counseling, coaching and mentoring as well as my experience with establishing a need-oriented program of support in science. Also, my knowledge of career orientation in science and beyond is helpful here.
What are the 3 most important pieces of advice for doctoral and early career researchers?
Try to establish routines in which you reflect on your personal and career goals and the structures you need to reach them. External guidance, e.g. by a professional coach, could be helpful here. Make use of counseling, mentoring and workshops.
Look for a work environment which is sensitive to discrimination and which respects you as a person and sees your competencies and knowledge.
And finally: don't let yourself be tricked by others into thinking that you can have everything at once and are responsible for everything (e.g. investing 150% in your doctorate, care work and establishing your start-up at the same time). Ask for help and claim support!
Contact
Friederike Eickhoff
Gate Opening intersektional
HAW Hamburg
Julia Kölle
Communications