Coffee Breaks
Digital networking for doctoral researchers
Especially in times of social distancing, we realize the importance of spending short breaks with others during our working day. How about starting the week with a brief exchange with other doctoral researchers?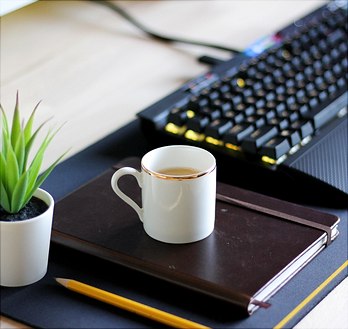 Our digital coffee break offers a casual networking platform for doctoral researchers from all subject areas and universities in Hamburg. Participants decide if the meeting remains a one-time chat or the beginning of a longer-term project (for instance, a digital writing group):
You can attend every Monday without any obligation.  Feel free to join!
Winter break
The next digital coffee break will take place on Monday, 11 January 2021.
Details
Date:
Mondays from 10:30 am – 11:00 am, you can enter 10 min in advance
Technical note:
Based on the official recommendations of the Universität Hamburg, we are using Zoom for the meetings.
Language:
Attendance is possible for both German- and English-speaking doctoral researchers.