Summer semester 2020
Our new Program is online!
2 March 2020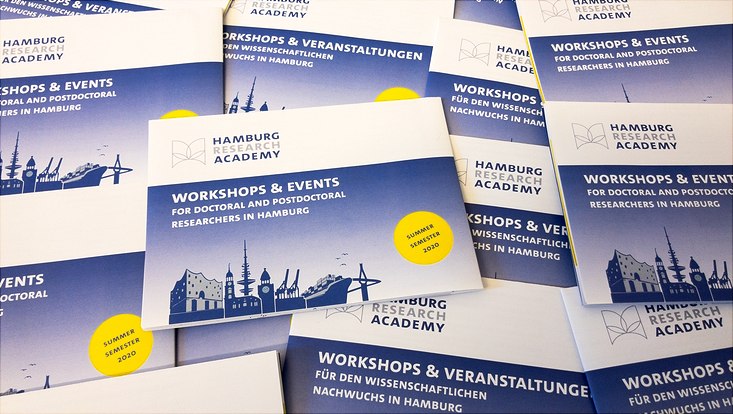 Photo: HRA
As of now, you can register for the new workshops and information events organized by the Hamburg Research Academy. Please note that admission is on a first-come, first-served basis.
Our cross-university course platform does not only list HRA offers. You can also find workshops for early career researchers organized by our member institutions.
Coronavirus: Changes in the HRA program
Due to the continuing spread of the coronavirus, the Hamburg Research Academy is closed until
20 April 2020. All our workshops and events during this period are cancelled. If workshops can be replaced with online formats, we will inform the participants via email.

Our semester program is still open for registration. As soon as we are back to normal service, we will post a notice on our website.